Alignment Tips From The Tee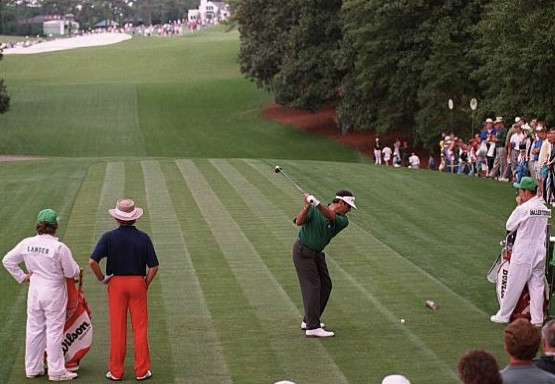 Alignment from the tee can be made a lot easier nowadays due to the agronomy conditions today's courses try to uphold.
Look at the stripes Seve Ballesteros has teed his ball up on here on the 18th hole at Augusta National.
He has his ball teed up on one side of the panel and his feet aligned down the other side of the panel.
Sometimes things such as this are a simple way to get the hole started in good fashion. Effective & easy.