Heavier Equipment Can Help Groove Your Swing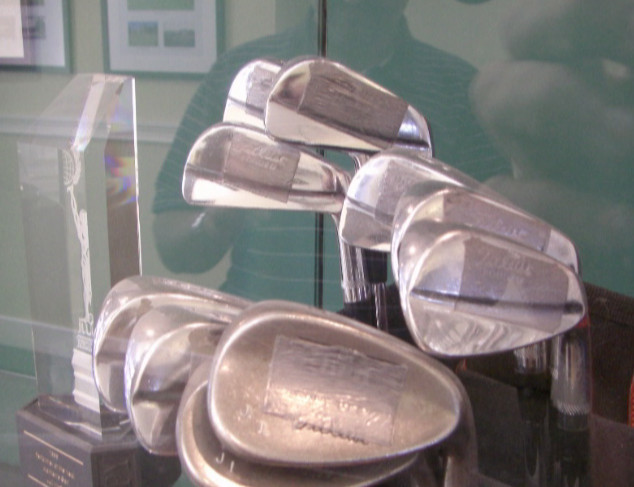 Several years ago I was out in California and played a round at the old Alastair MacKenzie designed Pasatiempo GC. In the clubhouse display was a set of Juli Inkster used to win one of her Major Championships with.
As shown in the picture I took, the irons were covered in lead tape.
Most people have been misinformed that lighter means better. Sure you can swing a lighter club faster but normally that also means to the detriment of your control.
While distance can be a key ingredient to success, golf tournaments are won more from avoiding trouble and hitting the ball straight rather than far.
See the following video from Bob Charles, where he discusses- even in his later years- that his set of clubs used to win The British Open in 1963- allow him to hit the ball much straighter with less effort.
If you have no control of your iron shots, don't be scared to go heavier rather than lighter. Your swing will be smoother and function better and you'll be able to hit more fairways and more greens in regulation which will equate to lower scores.
bobcharlesequip from Golf Aus on Vimeo.