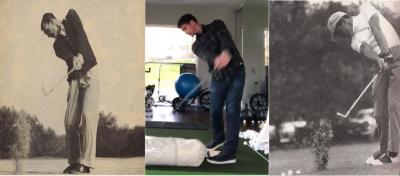 Bradley Hughes Golf Online Drill Series - Drill 1 thru 5
Description
Bradley Hughes Golf Online Drill Series is the ultimate choice of online instruction tools to make your golf swing reach it's full potential
Designed from my experience of playing with- competing against and picking the brains of the greatest golfers of the past 50 years.
Every drill is designed with specifics in mind that lead your swing and understanding to a level you have never seen or thought before.
Every drill leads onto the next one- so we learn the proper fundamentals in the correct sequence- just like when we learn a musical instrument.
You learn chord A and then you learn chord B and piece them together. Add chord C and now we are really beginning to make music.
Bradley Hughes Golf Online Drill Series has had success beyond words. Literally dropping thousands of strokes from golfers handicaps the world over.
I will be with you every step of the way through the journey. Analyzing and critiquing your videos you forward on weekly.
It doesn't even stop there!!!
Once you complete the 5 drills (each drill generally takes one month to complete) there are more drills- Drill 6-7-8 to help you learn more tools about the swing
and find your ideal alignment, your correct ball position, give you the true ideal of swing plane and allow you to control your ball with draws, fades, and different trajectories.
And the best thing about the drill series? At the end you will have every tool needed to become your own best coach and continue to improve your swing and game on your own.
Once payment is completed you will receive drill one directly from Bradley Hughes via the email address used on your payment account (please allow up to 24 hours)